Shadow Sword
The Resistance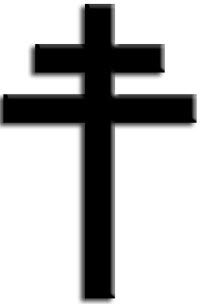 The Resistance has existed as long as the Dark Lord has been in power; however, it has only been the last few years that the name "Resistance" has been used. It all started when like-minded individuals were contacted by the Harbinger through the use of an ancient font.
The few people loyal to the good fight rallied at the call and quickly began steps to entrench themselves into every facet of the Dark Lord's operations throughout the land. The Resistance now has almost as many spies as the Dark Lord does, and through their dangerous work the fight may begin to release the people from the clutches of the evil one.
The next phase in their plan is about to unfold. Rather than reacting to the machinations of The Cult of Shadow, the Resistance is about to go on the offensive. A full-force, shock attack on the Dark Lord's army is about to signal the coming of a new era.